Del Camp a la Taula is formed in a 'co-shared' way, that is, each and every participant has a voice to comment and point out aspects of the projects. The people you see here are the 'driving force', that is, the people in charge of working on the execution of the projects.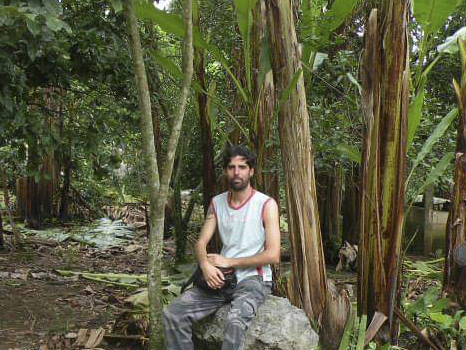 David Chiralt
'Green' resource management
Landscaper, computer scientist and yoga teacher
Nature and its relationship with it have served as a motivation to deepen the study of permaculturaldesign, an integrative vision that serves as a common link to improve people's relationship with their environment.
He combines training and self-taught spirit with more than fourteen years of experience between Mexico and Spain, mainly in the field of teaching, dealing with issues of environmental education, agriculture or organic gardening. Also as a landscaper in the design of green areas and as an environmental monitor in schools.
He currently combines his activity at Del Camp a la Taula with management and consulting in urban agriculture and environmental resources in schools.
Responsible for the management and guidance of 'green resources', such as orchards, compost bins, permacultural design, etc.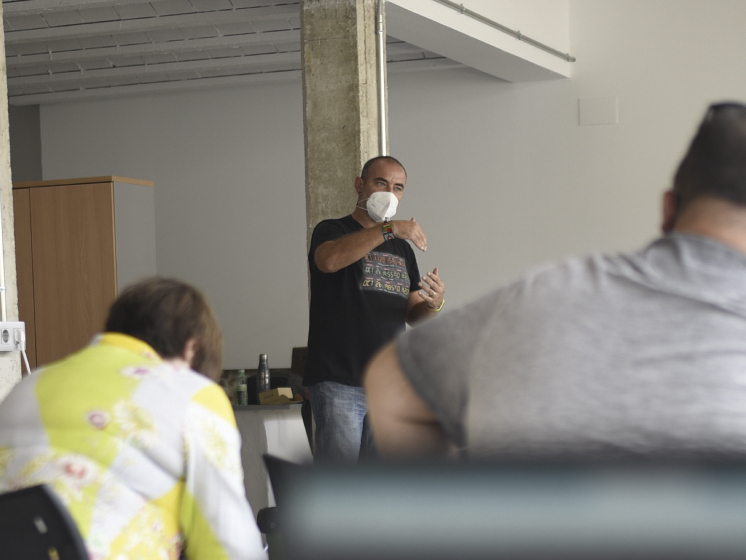 Salvador Pérez
'Philosophical' side and external relations
Diploma in Computer Systems, Master in Social Innovation and Doctor in Social Economy

"Apprehender" of the principles of life (planet, beings, cultures) intermediate level.
Committed to the promotion of the solidarity economy and its application in the different spheres of life, of course, also in the design of the operating strategies of the Association.
Experience as a mentor in areas of strategy and social market in urban innovation projects (Collaboration of Valencia City Council) and part of the design team of the Rural School of Social Entrepreneurship (Nittúa, City Council of Benlloc).
In charge of dynamizing the interaction with the participants and outlining the 'philosophical side' of the projects, in addition to the relations with institutions and other entities.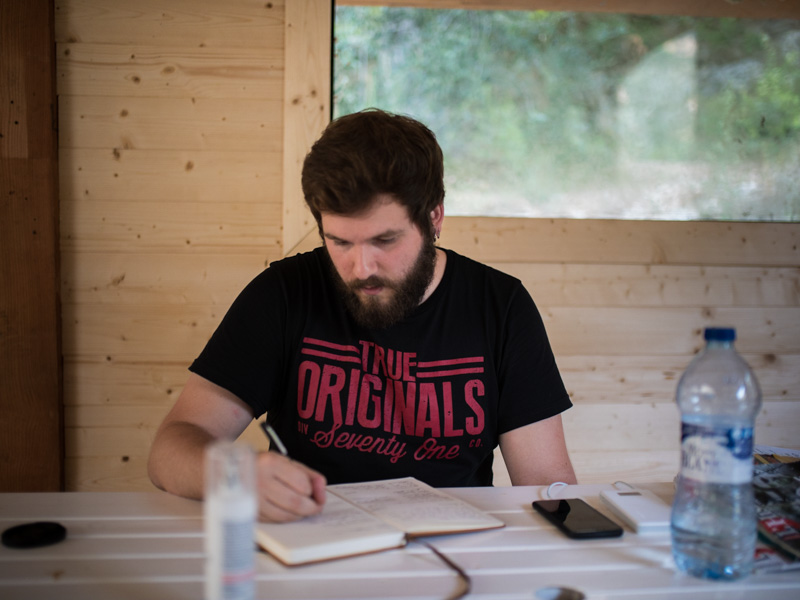 Carles Desfilis
Document communication and management
Journalist, documentary photographer and audiovisual communicator

The work at Del Camp a la Taula is the union of two of his great passions: the image (video and photo) with the Horta (historic agricultural region of Valencia).
With experience in newspapers such as Levante-EMV and València Extra, as well as independent work in others such as Vice, El Salto and El País, the most beloved topic is social and environmental. An aspect that also joins the association.
He currently combines his activity at Del Camp a la Taula with his own projects and 'freelance' work which, on the other hand, also deal with issues such as social change, human rights and climate change.
In charge of communication with the media, participants and subscribers. Also to manage the image of the entity, as well as digital platforms.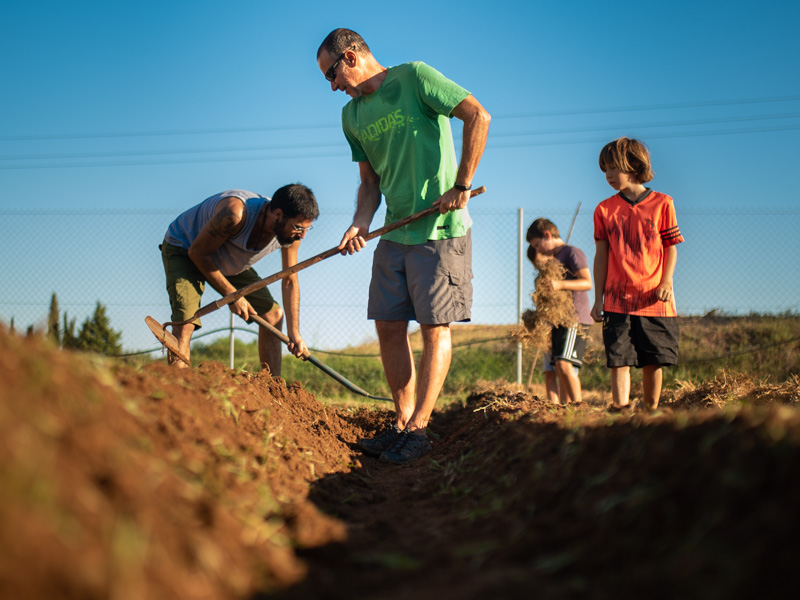 Fernando Pérez
Document communication and management
Biologist, farmer and agri-environmental educator

She started her experience in agriculture in the oases of the Mauritanian Adrar, in the middle of the Sahara desert. A beginning that later found its continuity in the Mediterranean agriculture.
After a short career in gardening maintenance work at the municipal level, he began to develop work in environmental education activities at the primary and secondary level, designing projects and acting as an agri-environmental educator.
Participating and following the processes of transformation of nature that humanity is carrying out, he has come to a conclusion: "We need to change the way we relate to our environment. We are one more species that arose on a planet, our it leads to a purely economic environment that seems to lead us to disaster as a species." He sees an alternative path in activities such as those of the association.
Responsible for the management and orientation of cultivation areas, as well as the sustainable management of wildlife in the permacultural environment.